I totally forgot to tell this story, haha. A few weeks ago now I had a really detailed dream in which I somehow went back in time to some kind of conglomeration of the Victorian period and Jane Austen films (lol) and was basically adopted by a really nice family and ended up living with them quite happily. It was basically a self-insert Austen-fic, hehehe. But the best part was that I had a cunning plan for all of my friends who were still trucking along as per in the future. I collected a whole bunch of first edition books and went around meeting authors and getting signed copies, and then I parcelled them all up and sorted it so that they were left to my friends in the future with a letter from me that they recieved just after I vanished into the past (like in the Doctor Who episode "Blink" with Sally Sparrow and her friend). So, if I ever do randomly get sent into the past, which first editions/signatures would you like me to collect for you? If you went back in time, when and where would you like to go? Who would you like to meet?
Anne is visiting at the moment. She is super cool. We had a delicious lamb stir-fry for dinner made with Silver Fern lamb, which is the really good kind that used to be only exported and is now the best and strawberry gelato for dessert. We always have fancy dinner when we've just been grocery shopping, lol.
Also, I believe I said I would post some photos :P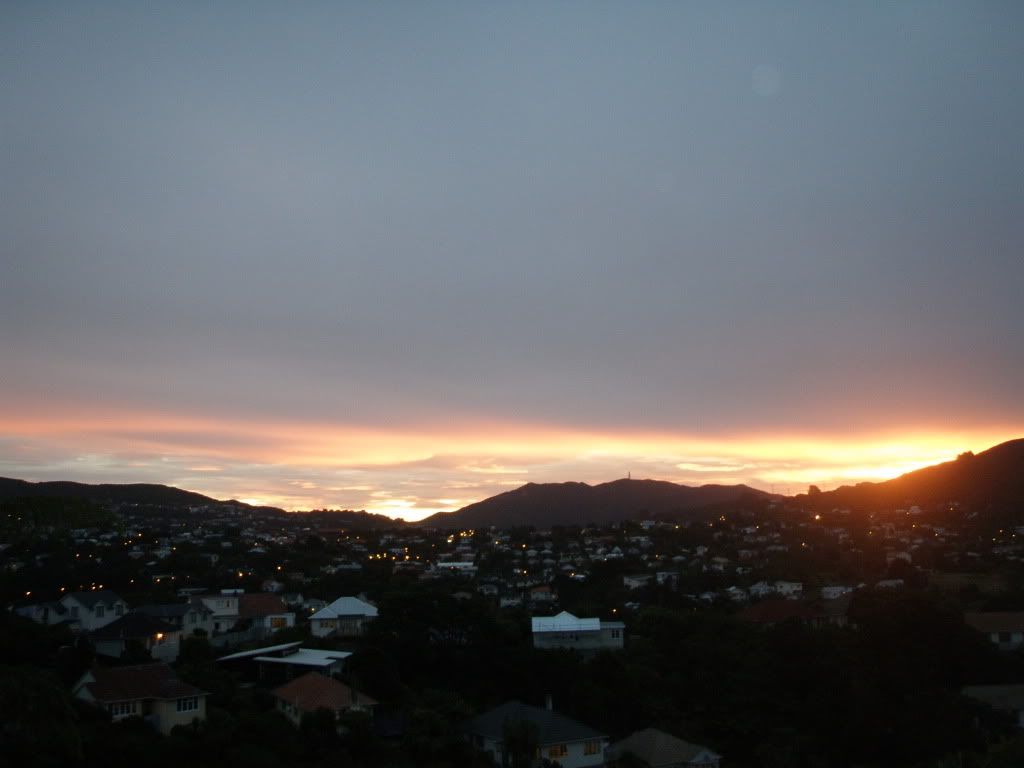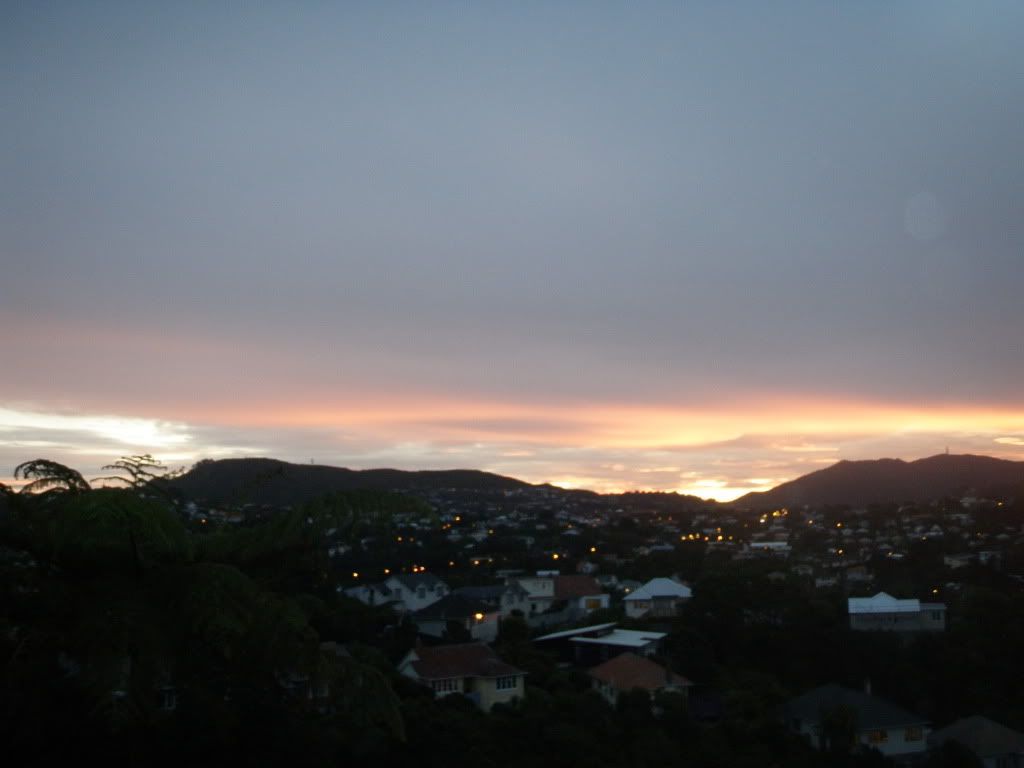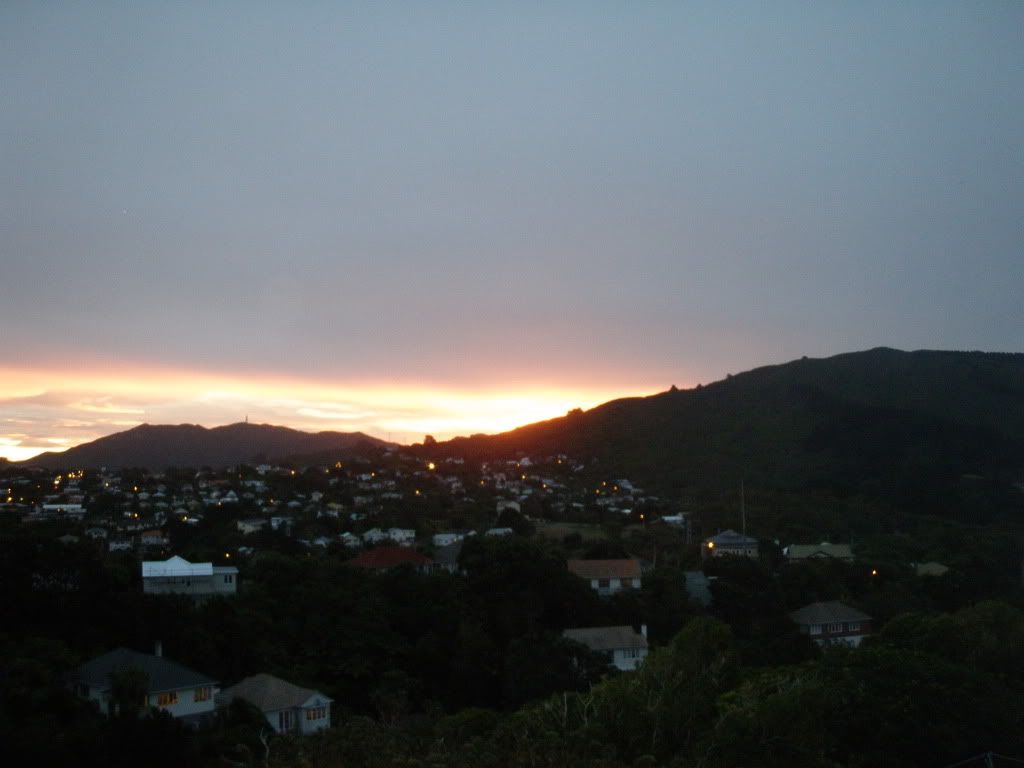 And here's a picture of Wellington that I nicked off Lee's camera XD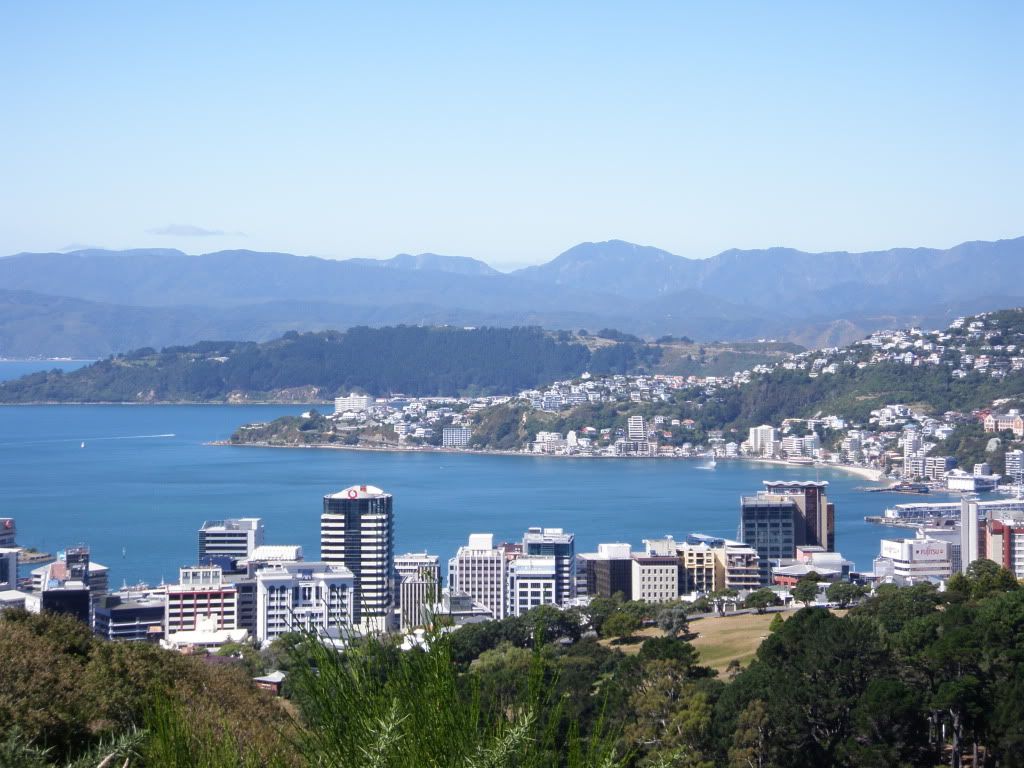 And this is a picture of the super awesome Doctor Who cake that Shona made for Lee and I for our birthdays back in December.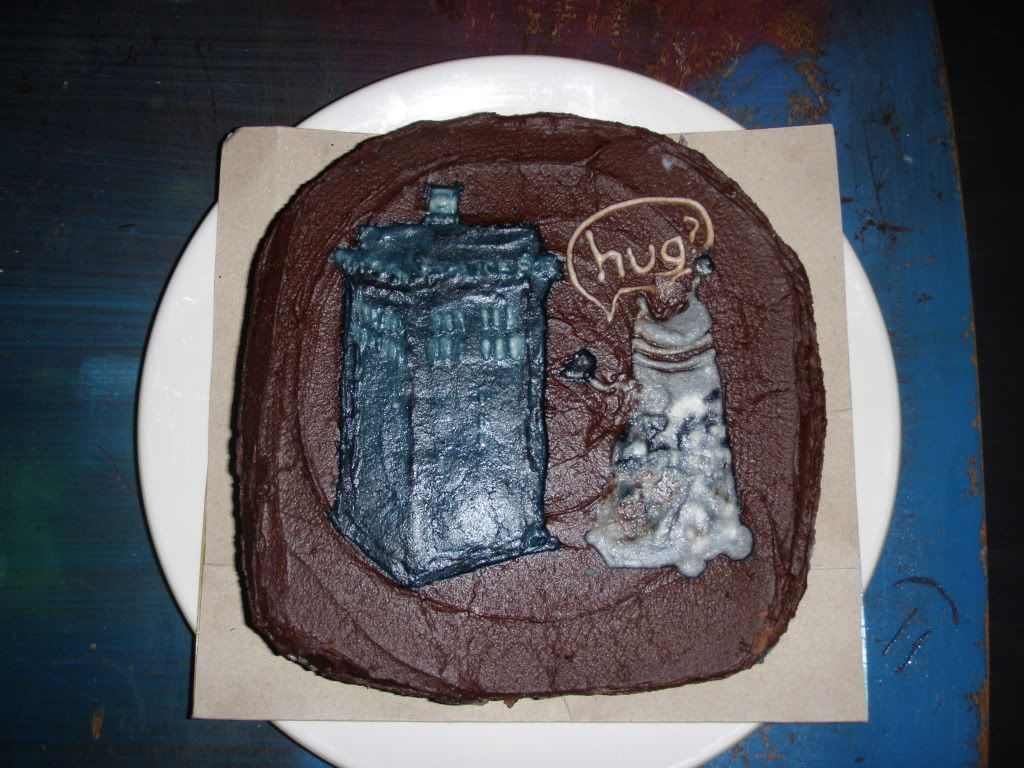 Totally awesome, right? She's not even into Doctor Who, she just knows that we are, lol.
We are watching Project Runway. It's so much fun XD
Mood:
good